Wine Industry Insight Publisher and Executive Editor Lewis Perdue is a scientist, former university professor at Cornell and UCLA, technology entrepreneur, and best-selling author of 22 published books.
Self-supporting at age 18, Lew paid his own way through college working full-time as a newspaper reporter while studying as a full-time student.
He has been a correspondent for CBS Marketwatch, Wall Street Journal Online and a columnist for The Street.Com. Later, he worked as a columnist for the Wall Street Journal Online before founding an Internet payments company which went public.
After moving to Sonoma in 1989, his plans for retirement were derailed when — at the request of vintner friends — he founded Wine Business Insider in 1991 followed three years later by Wine Business Monthly. Both were sold in 1997, but remain the dominant trade publications for the North American wine business.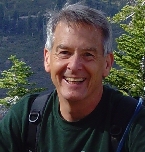 Click here for more on Lew.